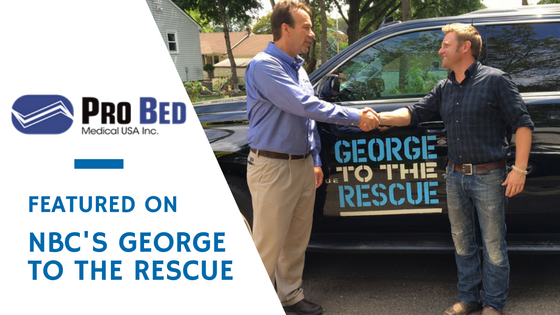 George To The Rescue features host George Oliphant and his team of contractors and designers that team up to rescue the homes of deserving people. George sources contractors to aid in renovating homes to make the lives of homeowners in need easier.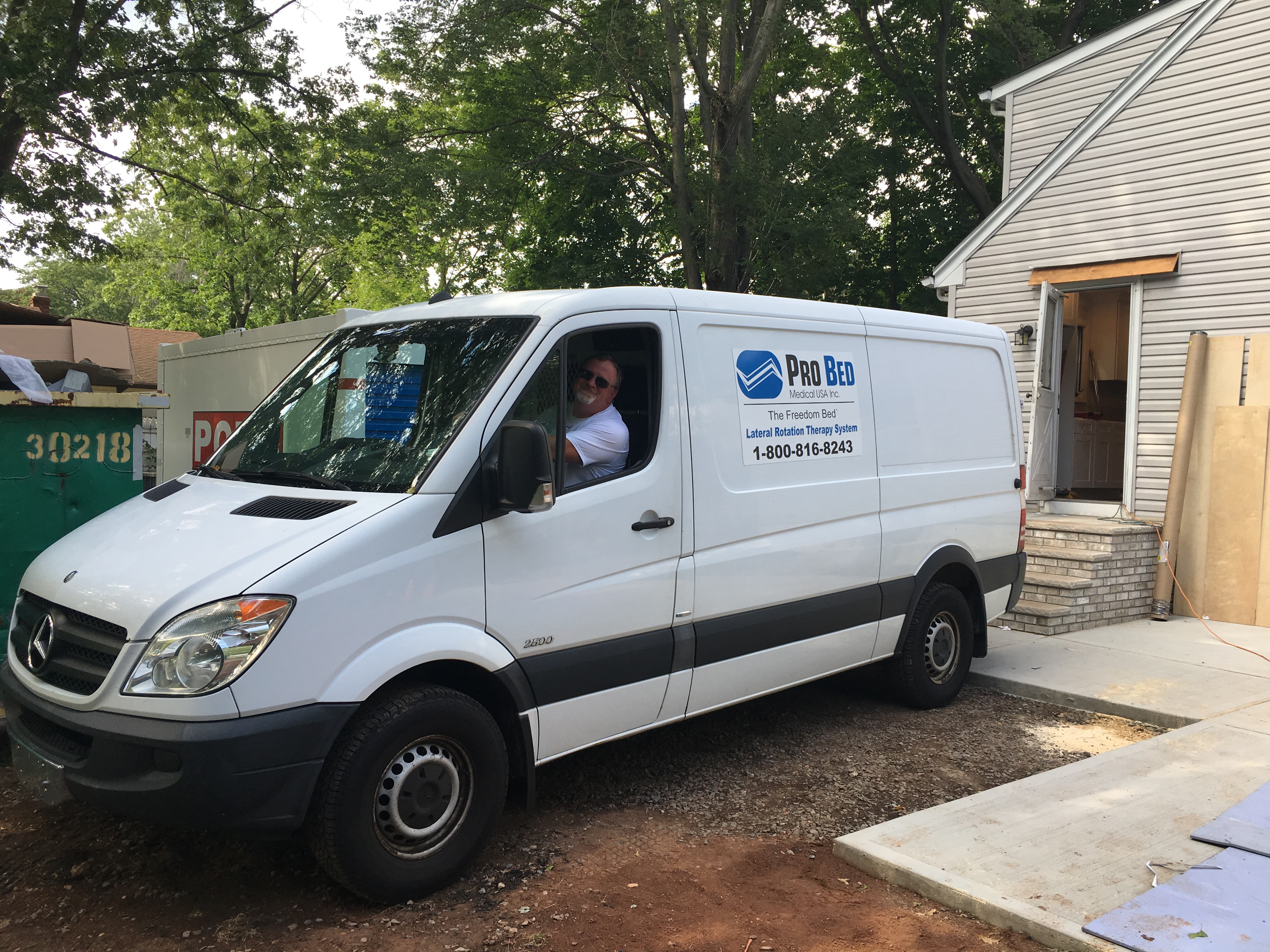 During September 2016, senior representatives of ProBed Medical USA Inc. had the privilege of meeting George in New Jersey to participate in his upcoming show that aired October 15th on NBC. We were honored to be part of the development as we partnered with George on his project.
ProBed Medical donated the Freedom Bed™ to support the mission of providing accessibility and comfort to James Quesada, his family and his caregivers after he became paralyzed as a result of injuries sustained during an auto accident. Having installed his Freedom Bed and trained him, his family and caregivers in its many features, James will enjoy a significant improvement in his overall health and lifestyle.

Since bringing the Freedom Bed™ into the Quesada home, we've heard back from them of the positive outcome that both James and his Mother are having the greatest sleep they've enjoyed in years.

Start your week off on a positive note by catching the episode that aired on NBC New York, October 15th 2016 featuring the wonderful surprise and great outcome for the Quesada Family.
George to the Rescue is changing the lives of families across the nation for the better. ProBed Medical is proud to have joined them in this mission.