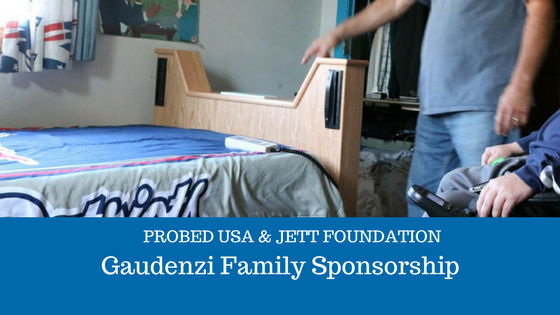 In October of 2017, ProBed was honoured to assist a New England family in need. Partnering with the Jett Foundation, a non-profit organization dedicated to raising awareness and funds for Duchenne muscular dystrophy, ProBed helped the Gaudenzi family take possession of a Freedom Bed lateral rotation sleep system by collaborating with the Jett Giving Fund. ProBed Medical is pleased to participate and give back to those in our community affected by immobility.
This is Max's story:
Hailing from Beverly, Massachusetts, Max Gaudenzi is a bright 22-year-old like any other, but he lives with the many challenges of Duchenne muscular dystrophy - a progressive neuromuscular disorder that causes the loss of motor, pulmonary, and cardiac functions of the body. Duchenne affects one in every 3,500 males, and has no known cure. People like Max, who are born with Duchenne, come into the world as seemingly healthy babies whose health deteriorates over time. Children with Duchenne typically lose the ability to walk around the age of 12 and succumb to this devastating disease in their early to mid-twenties.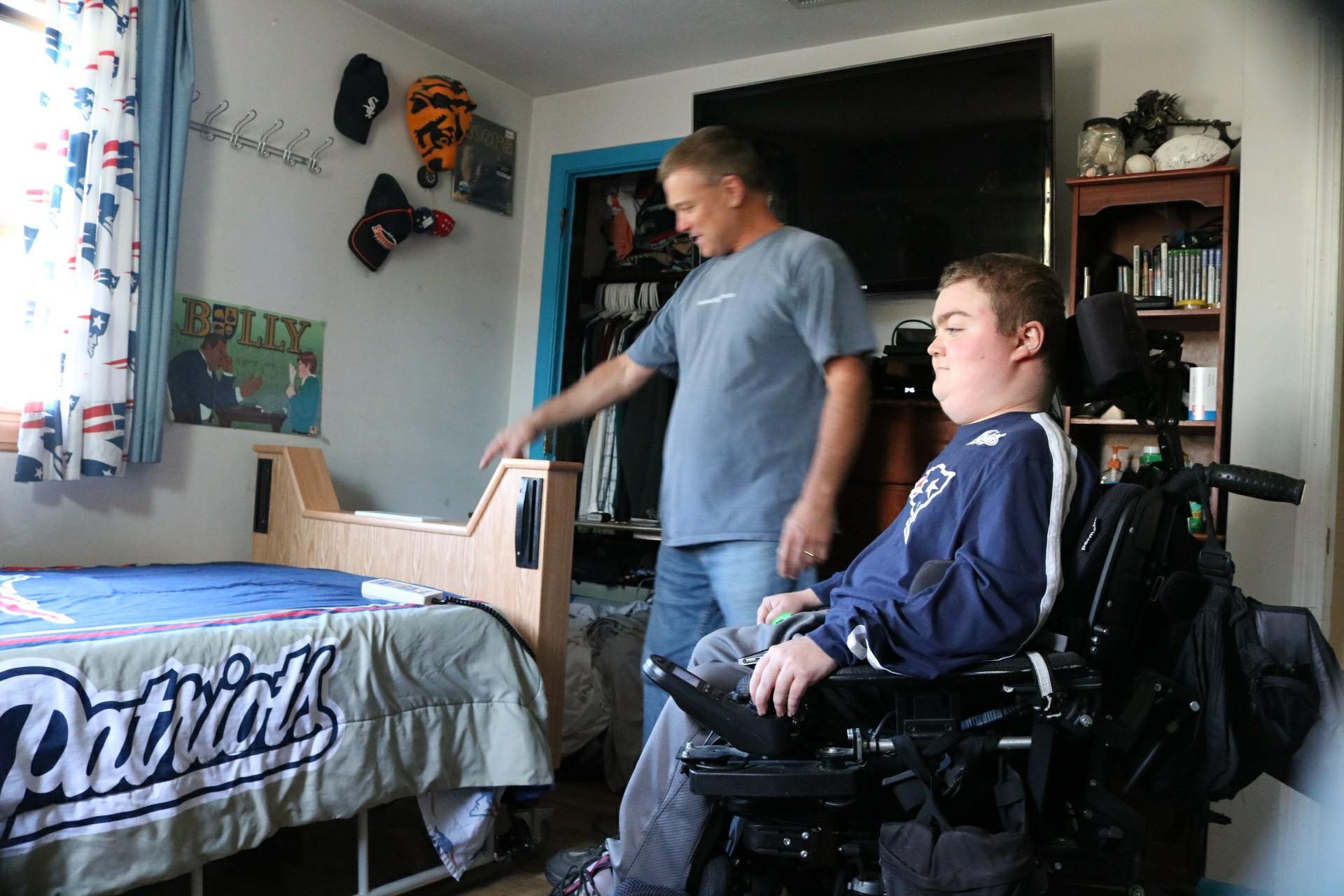 Max's Duchenne doesn't allow him to physically turn during the night - something an able-bodied person does approximately once every 10-12 minutes while sleeping. Movement during sleep is integral to the health of people as it maintains good blood circulation and flow throughout bodily tissues. When blood flow is restricted, there is an increased risk for pressure injuries (bedsores), respiratory illnesses like pneumonia, accelerated muscle degeneration and other painful side effects. Lateral rotation beds, like the Freedom Bed, are designed to mimic the body's natural movement at night, providing continuous, smooth, silent and safe movement to the sleeping person via customized, computer-controlled kinetic therapy.
Max and his family had been working diligently towards acquiring a rotating bed system through their First Giving Page. Thanks to this collaborative effort between the Jett Giving Fund and ProBed Medical USA Inc., the Gaudenzi family has received the sleep system it needed, helping foster a sense of comfort, relief, and good spirits for the entire household. ProBed was pleased to help with the Jett Foundation to make this happen for the Gaudenzi family.
"Each night, I call my parents six times to have them help me turn in my bed," says Max. "My parents don't sleep well at night and can't perform well at work the next day. Duchenne doesn't just affect me - it affects everyone near me."
Launched in 2017, the Jett Giving Fund has been fundamentally changing the lives of families all across North America, helping them raise funds for life-changing equipment vital to good health and improved quality of life. Located in Kingston, Massachusetts, the team is working to find new treatments and a cure for Duchenne muscular dystrophy - while making direct service, awareness, and educational programs about Duchenne muscular dystrophy a part of their mandate.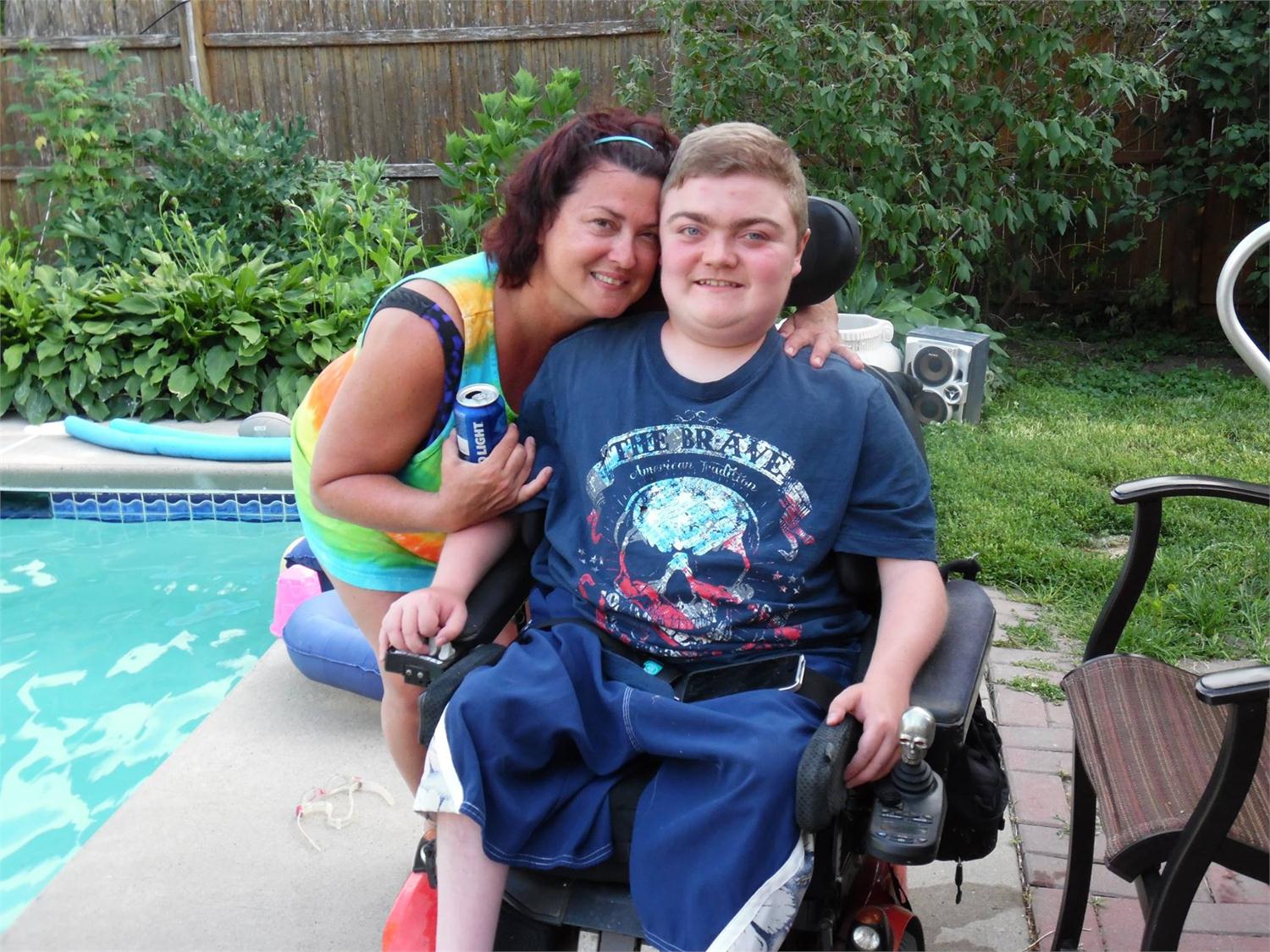 Often times, health insurance will not cover all specialized medical and accessibility equipment. These items sometimes include rotational medical beds, platform lifts and handicap accessible vans - all integral pieces of equipment required by families and individuals who live with this progressive muscle-wasting disorder. Without this equipment, people with Duchenne struggle with everyday actions like getting to school and being able to get a sound, restful night's sleep.
Happily, Max and his family are now enjoying restful nights and all the other benefits associated with the Freedom Bed!